Kate Passingham – Venue 119 – works in pastels – one of the most difficult mediums to master.
She produces fabulously rich portraits with a verve and sparkle.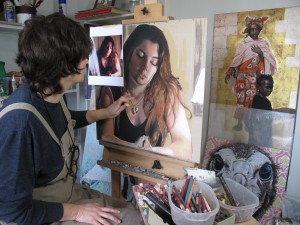 "My work has always been inspired by people…portrait and figurative and the occasional creature. I like to work in a naturalistic way and mostly on quite a large scale on stretched paper or directly onto board, with soft pastels and charcoal…often with gold or silver leaf added at the end. I like the way that this creates something more impactful and unexpected. 
My aim is to impart some of the emotion and character of my subjects with the possibility there may be another narrative going on just below the surface…with a direct gaze or a briefly caught expression."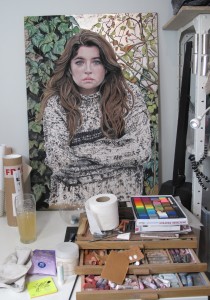 About this post

Open Studios Dates

Chichester Open Studios will be held on 18th, 19th, 25th, 26th and 27th (Bank Holiday Monday) May, 2024.

View artists