Chichester Open Studios Artists
Ron King and Willow Legge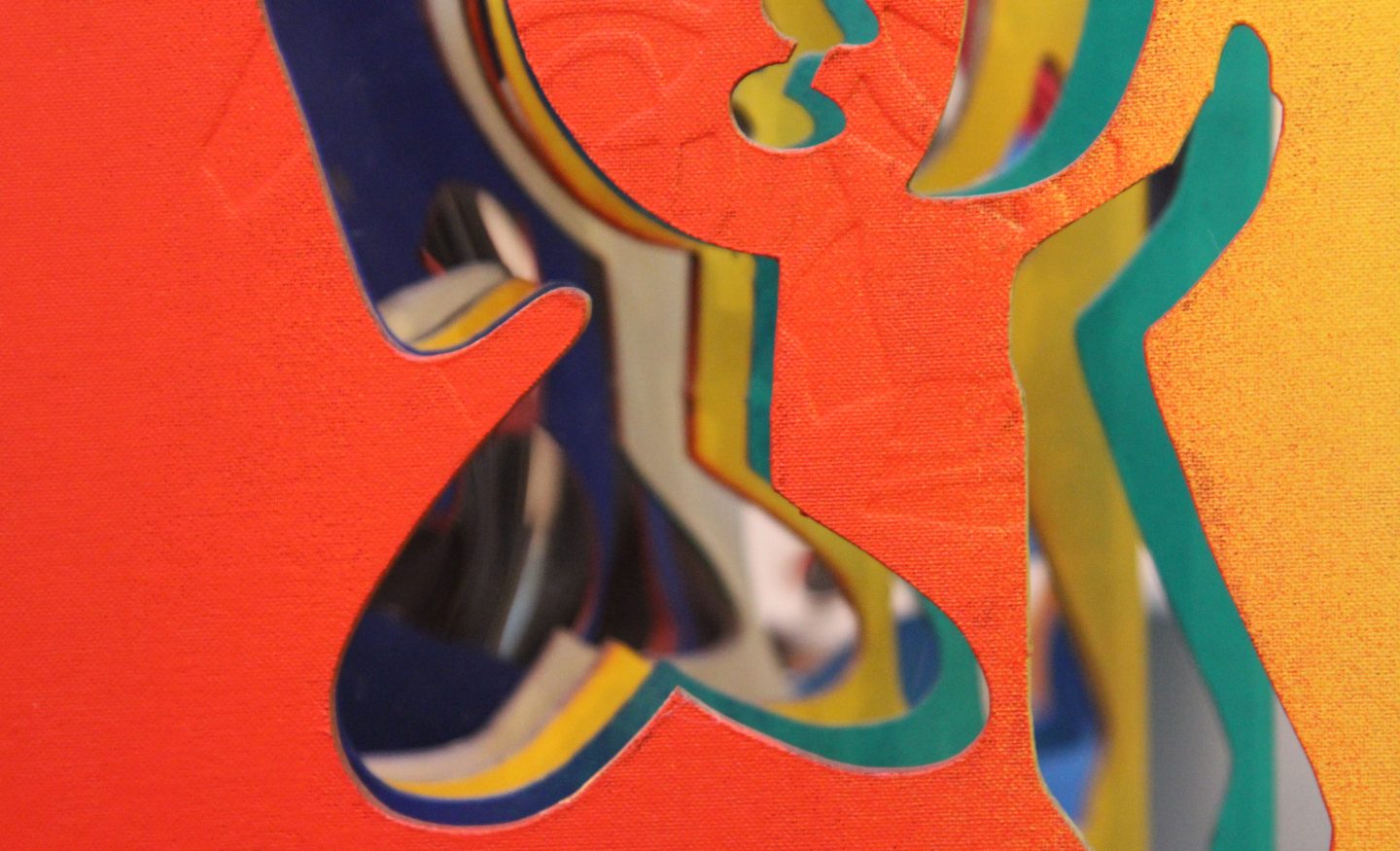 Posted by Nicola Hancock on 2nd May, 2018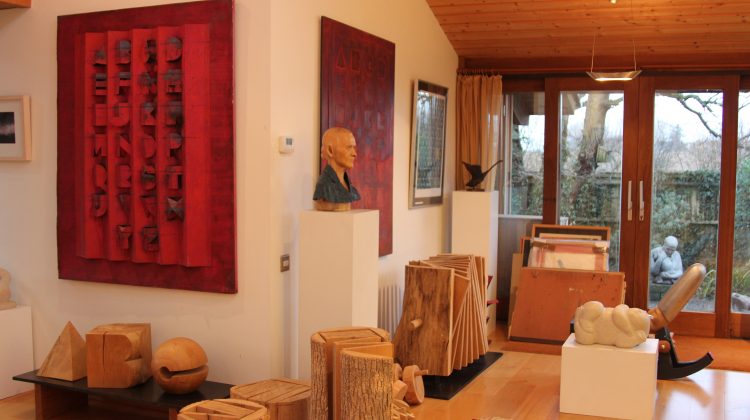 The last Artist Interview we managed to fit in before the Art Trail this year, was a visit to Ron King and Willow Legge in their most beautifully designed home and studio. A fascinating and very creative couple, they kindly accompanied Ellen and I around their workspaces and gallery, showing us their art and recounting their experiences as we went. Being in the harmonious space they have created, their artworks felt very much at home alongside one and other.
Have a look at www.ronkingstudio.com to see their work and you can visit them in person at Venue 84 in the Art Trail 2018 over the next two weekends!
Ron King is the renowned founder of the internationally acclaimed Circle Press, he is considered a pioneer in the modern day making of artists' books. He has also pursued many projects in his 60 years of creative endeavour; painting, print-making, paper construction and most recently sculpture in wood and metal. Each is hallmarked by his curious, questioning and energetic approach. All elements of his work will be on display to share and view. This is a rare chance to take a look inside the working studio of this inventive and widely collected British artist.
Visitors will be able to appreciate Willow's beautiful sculpture in the natural setting of her studio by the creek. Chelsea School of Art trained, her work aspires to the Inuit sculptors and often features studies of animals, birds and the human figure. Their simplified forms hold a quiet and contemplative beauty and aim to capture the inner essence of the subject. Her work has been exhibited in several public galleries, touring exhibitions and is also held in many private collections. She is an elected member of the Society of Portrait Sculptors.
... I like to sit in the corner where I have my desk next to a window overlooking the creek and watching the birds.

Nicola Hancock

You designed your own studio space. How did you begin this process and what kind of space did you aim to create?

Ron King

When we planned the house with Brian Hoolahan we made all three studios integral within the house. One area each for ourselves and a third for print making. My studio has easy access to the outside so that I can sculpt outdoors and it has plenty of light and space for internal work.

Willow Legge

I designed my studio space so that the light came from the North and so that the floor had a drain hole in it so that when I pour water for working in plaster it had somewhere to go.

Photographic Credit: Ellen Hancock

Nicola Hancock

What is a normal day in the studio like for you?

Ron King

On the whole I work whenever I can.  There is no such thing as a normal day. It depends on the work that I have got in hand. I also have to remain in contact with London where I had a workshop with presses for Circle Press publishing.

Willow Legge

It's very seldom continuous but I go in it as often as I can.

Photographic Credit: Ellen Hancock

Nicola Hancock

What projects are you working on at the moment in the studio?

Ron King

Mainly preparation for the Art Trail right now but I have just completed a long run of a new artists' book with the poet Richard Price called Sedna and Fulmar.  I will have some of the printing plates in the studio to view.

Willow Legge

A large figure in plaster called Earth Man, which was developed originally from a series of life drawings. He can be seen in my studio.

Photographic Credit: Ellen Hancock

Nicola Hancock

Do you find you influence each other's work? Do you ever work together on projects?

Ron King

We have in the past worked together on printing projects, such as An African Folktale but our work is mainly separate. 

Willow Legge

When I am doing anything connected with printing but otherwise not really as our work is quite different.

Photographic Credit: Ellen Hancock

Nicola Hancock

What time of year do you most enjoy your studio?

Ron King

It makes no difference to me. I'm a workaholic.

Willow Legge

I like working in it during daylight so probably spring and summer when the days are longer.

Photographic Credit: Ellen Hancock

Nicola Hancock

What is your favourite corner of your studio?

Ron King

Wherever the current project is being carried out.

Willow Legge

I like to sit in the corner where I have my desk next to a window overlooking the creek and watching the birds.

Photographic Credit: Ellen Hancock

Nicola Hancock

When you are creatively lost or frustrated how does the studio inspire you?

Ron King

The inspiration can come from many things but not from the studio itself. I do develop ideas from old sketch books but mainly my inspiration is from the outside world.

Willow Legge

I keep books of my favourite sculptors in my studio and flick through them, my shelf of maquettes and old sketch books for ideas.

Photographic Credit: Ellen Hancock

Nicola Hancock

What is a 'studio' to you?

Ron King

A space in which I can work out my ideas.

Photographic Credit: Ellen Hancock