THE TRAIL MOMENTUM IS REALLY PICKING UP NOW…
It was lovely to meet so many artists last Saturday, collecting signs and the new Trail Guide 2019. I hope you are enjoying browsing through the latest offering of local creativity that will be inspiring our visitors even at this moment!
We thank you for sticking up posters, handing out flyers, digitally spreading the word…as well as distributing the umpteen thousand Trail Guides!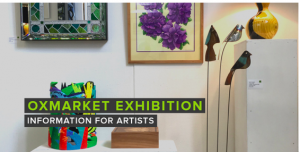 Coming next…the Preview Exhibition
Everyone contributes to this celebratory launch of the 2019 Trail. All you need to know about taking part, is on the website Oxmarket Exhibition page under Join Us
You will need to read right to the bottom, but you'll find it punctuated by some beautiful Trail artists' work along the way!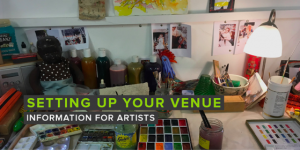 On to the Trail itself
With your delicious bright green signs and a fistful of Guides, the Trail is now starting to become real!
There is a lot of handy and important information about preparing your workplace in the Setting up your Venue page under Join Us on the website, so please do have a look.
To read the April Newsletter in full, please visit April 2019 Newsletter
About this post

Open Studios Dates

Chichester Open Studios will be held on 18th, 19th, 25th, 26th and 27th (Bank Holiday Monday) May, 2024.

View artists