Dear Artists
It is heartbreaking to let you know that we are making the decision, in line with our peer organisations, to cancel the 2020 Chichester Open Studios Art Trail.
In the light of the evolving situation with Coronavirus, above all we need to prioritise the health and wellbeing of our artists and visitors, and do what we can to limit the potential spread of the virus throughout our community.
All associated events will also be cancelled – Collection Day, the Oxmarket Preview Exhibition and any social events organised within the regional Trails.
.
The Trail will continue to be a voice for our art and artists
We are exploring ways to use the website and social media to bring awareness to members of the public…the world needs art more than ever to lift spirits and brighten days in these tricky times!
Some of our supporters are already being very thoughtful and helpful; we have a meeting on Friday to discuss an online presence via the local Press.
We do not take lightly the disappointment that the loss of this opportunity will cause, both to our artists and visitors. For artists, I nevertheless hope that the focus and deadline of the Trail in May, has served as a spur for some productive creativity; those creations will be ready and waiting to find their way into the world as soon as possible. Now, however, it is perhaps helpful to know that the pressure to prepare is off and we can create again at our own pace.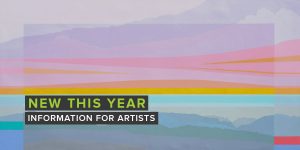 Despite the thwarted conclusion to the 2020 Trail year, there have been significant developments this year behind the scenes.
The website has been constantly streamlined and updated so that it is the core engine of the Trail.

The Registration Form was upgraded to a multi-step process. This was well received by artists last November.

The input form for Oxmarket Label information has proved to be efficient and successful (…if only the labels could be on the walls they were destined for!)

We have been very pleased to strike up a great working relationship with printers local to the Trail area, Selsey Press. They have done a brilliant job of printing the Trail Guides (…if only they were to reach our admiring audience!)

More green steps have been made – the use of sustainable paper supplies, printing and paper Venue bags.

We have had more artists than ever enter this year. We are a fantastic event and visitors will be waiting for us!
On the matter of postponement
This is not a viable proposition. 177 artists registered in November for the Trail in May, knowing that they could be available for our first 2 weekends. This will not be possible to replicate, in a way that is fair to all artists and in a shorter lead-time. Artists have various other artistic and family commitments, and we have no idea what future date may be considered safe.
Our hard won public awareness of the May Trail has been built through annual tradition – attempting to alert the public to new temporary dates would be problematic and not as fruitful regarding visitor numbers.
Click to read the Art Trail Cancellation Newsletter in full
About this post

Open Studios Dates

Chichester Open Studios will be held on 18th, 19th, 25th, 26th and 27th (Bank Holiday Monday) May, 2024.

View artists