The Trail Guide has been printed and we now are getting ready for Collection Day – a watershed day in the 2020 Art Trail calendar. 
Pick up supplies to make your workplace a Trail Venue, plus, see yourself and your Venue in print in the Guide!
Collect your bright green Chichester Open Studios Art Trail signs so that visitors can spot your Venue.

Printed publicity materials are ready for you – Trail Guides, flyers and posters. 

Pick up your Art Trail Goody Bag

It is a social event for those who would like to stay awhile and meet other artists.
COLLECTION DAY – Saturday April 4th 10am -3pm
Everything you need to know is on the website under the Join Us tab – on the Collection Day page.
Please read right to the bottom for all the necessary information.
If you are unable to collect, please arrange for someone to come on your behalf.
Any problems – email info@chichesterartttail.org
THE PREVIEW is a curated exhibition of artworks by all the Trail artists – one piece by 2D artists, up to two by 3D artists and a cabinet shelf for Jewellers. This makes for a stunning show!
Fast approaching now…it heralds the coming of the Trail and helps visitors choose which artists to see and which Venues they would prefer to visit.
Labelling for the Preview Exhibition
Artworks each display the artist's name and Venue, as well as title, medium and selling price, all shown on an Art Trail label.
NEW FOR 2020!
LABEL INPUT FORM
Please visit the Oxmarket Preview Exhibition scroll down a little way, and you will find a form to create and submit your label/s.
Create your label/s as soon as possible please – by Friday April 3rd at the latest – so they can be printed to hang with your work, in time for the exhibition.
So you are in the know…all other necessary information, important dates, work you can submit, when to drop off and collect, the Launch Party and much more, can also be found on  the Oxmarket Preview Exhibition page on the website under Join Us.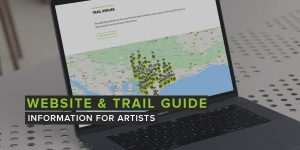 WEBSITE AND DIGITAL TRAIL GUIDE
The site is looking amazing and is constantly being updated with new developments and news.
Here are the pages, under Join Us, storing all things Art Trail for you to refer to if needed.
Collection Day Picking up your Venue supplies and Trail Guides.
Oxmarket Preview Exhibition Details about submissions, labelling, dates, times.
Setting up your Venue Ideas for you.
Venue Safety Keep visitors safe and disclaimer notice to display.
Publicity Distributing Guides, marketing the Trail and your Venue, now including the Digital Guide
Diary Dates Always know what's happening when.
Digital Trail Guide This downloadable from all pages on the website, can be sent to potential visitors or used while out on the Trail.
Visit the Publicity page on the website for links to all digital resources and ideas for promoting your Venue and the Trail.
Your own efforts are appreciated, thank you, and will increase awareness of the Trail and all its artists.
Newly available…the Digital Trail Guide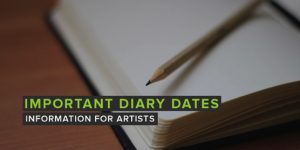 Current Trail task 
Input your Oxmarket label information as soon as possible (no later than Friday April 3rd, please). Everyone contributes artwork; see 

Oxmarket Preview Exhibition

 

for details.
Coming next
Saturday 4th April 10am – 3pm, Courtyard Studios in Chilgrove,

Collection Day
• Blog with the latest Trail news. Do you have news to share?
• Resources for Artists  May be of help as you prepare for the Trail? Or do you have services to offer other artists? Perhaps we can feature you in our Resources series.
Let us know by clicking this link to send an email info@chichesteropenstudios.org
The Trail has a social media presence on Facebook and Instagram 
Follow/like/share @chichesterarttrail and to add #chichesterarttrail2020 to your Trail related posts – a great help to us all!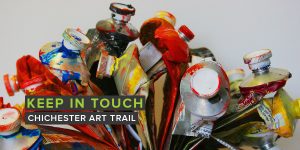 As the Trail timeline unfolds at an ever increasing rate, we will keep you up to date in more frequent Newsletters with all the necessary information .
We look forward to Saturday 4th April – either to seeing you again, or to meeting new artists for the first time. Meanwhile, we hope you are still enjoying creating work for the 2020 Trail.
Nicola
Please Note:
It is hard at present to second-guess an appropriate response to the Coronavirus situation regarding the Trail as a whole. So far, we are progressing as normal. Date specific signs, posters and Trail Guides are all in print.
23,000 Guides were delivered the day before yesterday and we will begin distribution to central pick-up points for members of the public…so artists' work and contact details will be going viral soon too!
If you feel personally concerned, there is the facility to let us know via info@chichesteropenstudios.org that you do not wish to open. Your Venue can then be cancelled on the website. This procedure will be as previously used for Unexpected Closure – see no. 4 of Trail Housekeeping at the bottom of the Setting up your Venue page.
It may be also that visitors do not wish to go out and about on the Trail; this situation is not in our hands.
We will keep our position closely under review during this month and keep you posted.
Ps  Input Label information! Thank you.
Read the March 2020 Newsletter
About this post

Open Studios Dates

Chichester Open Studios will be held on 18th, 19th, 25th, 26th and 27th (Bank Holiday Monday) May, 2024.

View artists