CRACKED IT!
132 artists are now co-ordinated into 112 Venues to make up the 2021 Chichester Open Studios Art Trail. In the absence of news, either positive or negative, our work continues!
BIG EXCITEMENT!
THE 2021 TRAIL IS LIVE ON THE WEBSITE
The information you sent in your registration form has been uploaded to the site. Please admire your artist page and your Venue. Search by category, location, or your name and click through to your links.
Let us know if you spot any necessary amendments by sending a new email to info@chichesteropenstudios.org
It is quite a thrill to see the site alive and buzzing with so much new art!
GUIDE FOR NEW ARTISTS
On the website, under Join Us, you will find this information aimed at artists new to the Trail  It may be also helpful in general, particularly for any artists who have not participated in the Trail for a while.
ART TRAIL BUDDIES
Some seasoned Trail artists are kindly offering their support to any new artists who would welcome a guiding hand through their first Art Trail experience. If you would appreciate a Trail Buddy, contact us by sending an email to info@chichesteropenstudios.org
You are always welcome to email us info@chichesteropenstudios.org if you need some assistance.
We are, of course, keeping the Covid situation, and its implications for the Art Trail, closely under review in the rapidly changing circumstances. Our next decision point is March 1st and we will keep you updated via the Newsletters.
This year, it will be necessary to have Covid safety measures in place at your Venue, for both artists and visitors to adhere to. A Covid Safety poster is being designed for each Venue, while other possible Covid safety measures are being researched and considered.
Covid safety alerts will be included in the Trail Guide and on our advertising posters.
You can read our 4 Phase Plan for 2021 so you know when important decisions will be taken.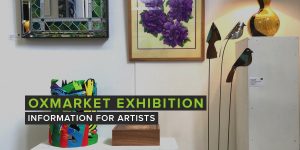 We have taken the decision not to have the Preview Exhibition at the Oxmarket this year. The reasons are as follows:
A non-returnable deposit, and then the full fee for gallery hire, would be required by the Oxmarket at the beginning of February. The Oxmarket will offer us no flexibility on payment due dates, or refund, so we do not feel it is right to financially commit to this event in advance of our decision to proceed with the Trail.
Oxmarket hire prices have significantly increased, as has commission taken on artists' work sold.
Delivery of work by 130 or so artists in the first hour of hanging day, would make it  logistically difficult to ensure Covid safety.
A Launch Party for 130 artists would not be a viable proposition this year.
There may be other possibilities for promotion of the Trail just prior to the main event – we are investigating!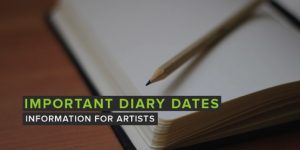 CURRENT TRAIL TASK
Find yourself and your Venue on the website and proof read your webpage on the 2021 Trail   Contact us ONLY if you spot any necessary amendments – email info@chichesteropenstudios.org
DIARY DATES ARE AVAILABLE ON THE WEBSITE
You can check what is happening, and when, in the Diary Dates for Artists
COMING NEXT
Check your entry in the Trail Guide proof which will be sent to you in the Newsletter
towards the end of February.
DECISION DATE 
The next decision date, regarding our navigation through the Covid situation, will be 1st March.
The website is now up and running, the layout of the Trail Guide is well underway – and looking good!
We will continue to send you Newsletters to keep you informed. Please remember to add info@chichesteropenstudios.org to your contacts or VIP list, so that these communications do not end up in spam.
If you have any queries or concerns, do send a new email to  info@chichesteropenstudios.org
Kind regards
Nicola
P.S. Remember, the Trail is always at your finger tips!
Read the full Newsletter
About this post

Open Studios Dates

Chichester Open Studios will be held on 18th, 19th, 25th, 26th and 27th (Bank Holiday Monday) May, 2024.

View artists